SAP PRESS Subscription: Every book you need — anytime, anywhere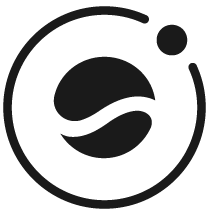 SAP PRESS Subscription
Access all SAP PRESS publications

Get new titles as soon as they publish

Download your favorite books to your mobile devices!
Get unlimited access to all SAP PRESS books! Read new publications as soon as they are released. Choose between monthly and yearly plans, and add team members at attractive rates! Plus, download your favorite books on your mobile devices with our new app for iOS and Android!
The SAP PRESS Full Subscription lets you customize your library with more than 300 books and E‑Bites. You can also choose one of our Topic Subscriptions in the areas of HANA, Programming, Administration, Finance & Controlling, Logistics, Business Intelligence, or HR. All subscriptions continually grow as we publish 60+ new titles per year across all topics.
Whether you're a frequent flyer, work from home, or prefer the office life, you'll be able to read your books on any device via your personal SAP PRESS online library, or using our brand-new mobile app!
Pricing and Features
Full Subscription

All SAP PRESS books
and E‑Bites

Topic Subscription

All books and E‑Bites in
selected topic category
Price per Month
$74.99

or

$34.99

or

Price per Year
$699.-
$349.-
New publication access
Immediately,
all new titles
Immediately,
in selected topic category
Mobile app
Book downloads

via app

via app
Custom libraries
Full text search
Bookmarking
Printing
individual pages
Downloading
supplemental
materials
Online and
telephone support

Discount for additional users (per subscription)
2nd to 5th user:
10 % off
6th to 10th user:
20 % off
11th to 20th user:
50 % off
21st user and more:
75 % off
Show pricing examples for teams
App for iOS and Android
With our new app, we meet our subscription customers' most fervent demand: You can now download the books you're subscribed to and read them offline. All you need is an active SAP PRESS subscription!
Also, our app delivers your subscription in mobile-native EPUB format: You can adjust font sizes, zoom into images, navigate via the table of contents, and conveniently scroll through the books.
Find more information here or download right now:
See what's included:
Click on the links below to see an up-to-date list of publications included in each subscription. But remember: Subscription contents will be updated every month as new books and E‑Bites publish!
Full Subscription

Finance & Controlling

Logistics

Programming

Administration

Business Intelligence

HANA

Human Resources
See how it works:
Buying and Managing an SAP PRESS Subscription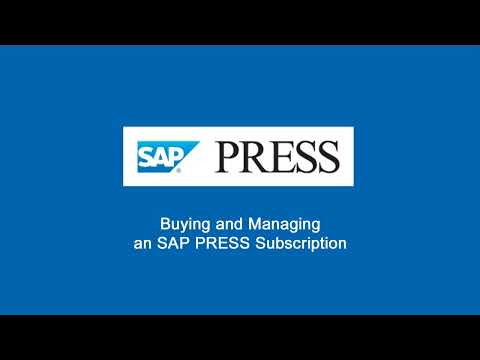 Using an SAP PRESS Subscription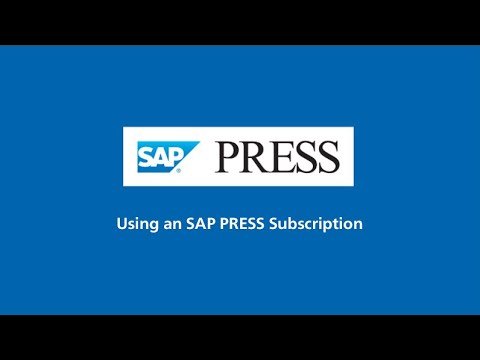 Don't just take our word for it — see what our customers have to say!
This has already saved me a few times. Fully recommend to any serious SAP professional!
Fred Verheul, independent SAP developer and SAP Mentor
Sharpen your skills and knowledge with an annual subscription — it is SAP knowledge to go.
Tammy Powlas, SAP Mentor
I am very pleased with the subscription; it has been very helpful at work. I feel strongly it is a great value.
Monica Ballesio, Global IT, Huntsman Corporation
For more information, please use our contact form: